Engage a highly active audience with Connected TV advertising in MENA
Reach over 20 million unique devices across UAE, KSA and Egypt through Connected TV advertising.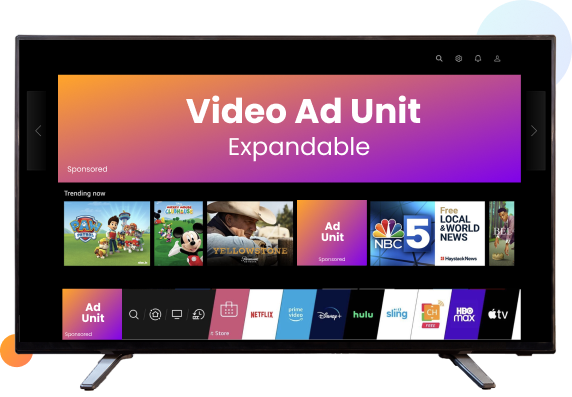 Precisely Target Users Across The Screen Navigation
Immersive and programmatic ad formats for a compelling engagement
The Power Of TV
Amplified with digital
Engage your audience of interest with immersive storytelling through CTV advertising while measuring everything they do with a TV for the first time.
Introducing Household Sync
MENA's First Cross-Device Targeting
Engage users on Connected TV in KSA, UAE and Egypt. Then re-engage these users on their household devices.
CTV Audience Targeting With Deterministic And Diverse ACR Dataset Leverage LG Ad Solutions & ArabyAds CTV Advertising
Use first-party data from LG Ad Solutions & partner OEMs to reach audiences with precision.
Suppress users that have already been reached or boost the target user base.

Reach Audiences Across Categories
Based On Intent & Affinities

Why Choose ArabyAds Connected TV Advertising For Your Brand?
Top Industry Recognitions For Driving Value With Innovation