Audience Intelligence-Led Connected TV Advertising
Target & re-target your audience of interest based on data signals. LG Ad Solutions & ArabyAds provide niche and custom audience segments to efficiently reach your audience of interest.
Patented Video-AI To Automate Real-Time Rich Data Curation
Build rich TV intelligence based on video streaming analytics
Precision Targeting With Deterministic TV Data
Target audience based on various behavioural, demographics & geographic data points
to reach your potential customers with CTV ads in UAE, KSA and Egypt.
Device & Services
Target audiences based on the TV specifications, TV service provider, streaming devices connected to the TV, internet service provider and more
Frequency Capping
Cap the exposure at a creative and brand level using engagement levels by channels, apps, shows and more
Consumer Purchase Habits
Build cohorts basis new subscriptions, cancellations, service activations, series purchased and more
Browsing Habits
Create segments based on viewing habits - heavy or light TV viewers, ad skippers, app loyalists, cord-cutters, binge-watchers, ad skippers and more
Content & Channel Analytics
Leverage intelligence on channel analytics -top OTT subscription services, premium paid TV channels viewed, top app based on loyalty and more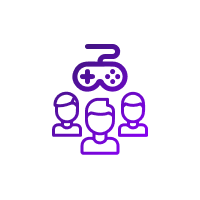 Gaming Audience
Identify gaming audiences based on playing habits, consoles used, heavy or light video gaming, games played and more
TUNE-IN
Consumption of programming across linear and streaming channels & apps; which shows, sports, genres are watched
Location Targeting
Consume audience segments based on city, zip code, market, region, and enhanced geo-data for smart targeting
Household Sync
Cross-Screen Targeting For Connected Experience
Create immersive engagement with large-screen advertising and close the loop with action on mobile. Household Sync leverages multiple signals, including device IPs, to identify devices within the same household and create a connected experience for consumers with CTV ads in UAE, KSA and Egypt.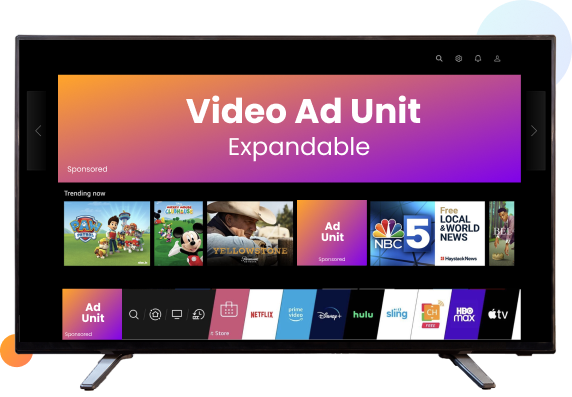 Major TV Partnerships
To Build Data-Rich Advertising
Leverage LG Ads Solutions' rich TV viewership data built with major smart and connected TV OEMs. Reach niche audiences with connected TV advertising in MENA, delivering diverse audience cohorts for CTV media planning to attribution.
Top Industry Recognitions For Driving Value With Innovation